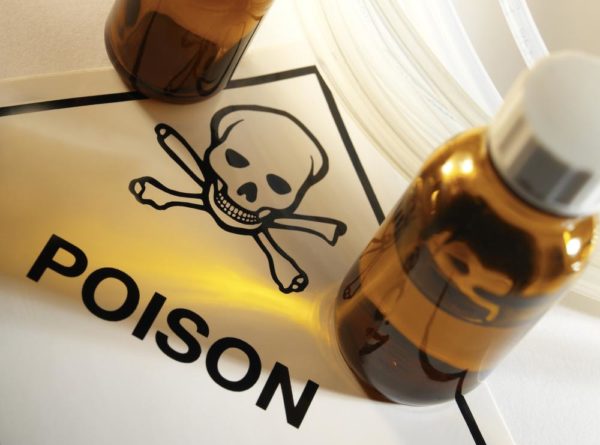 The family of an 11-year old female student of Lekki-British International School is calling for a proper mental evaluation of her classmate, aged 12, who allegedly tried to poison her because she had beaten him to first position in previous terms.
The boy had allegedly broken into the school's laboratory, took sulphuric acid and ethanol, and poured into the girl's water bottle. Fortunately, his classmates saw him and reported the matter.
The boy allegedly owned up to the crime, adding that he had been planning it for sometime.
The statement by the girl's aunt said that the boy also disclosed that his first plan was to put feces into her juice which had screw cap everyday. That plan failed after she stopped bringing that particular juice to school.
The school is yet to respond to an email sent to them on the matter.,
However, Punch reports that an official of the school who spoke on the condition of anonymity, said that the boy had been expelled.
"The boy has been expelled with immediate effect. The girl is in school and she is fine. We have zero tolerance for such misbehaviour," the official was quoted as saying.
Read the aunt's statement below:
Hmmm…good morning parents..I will come back on this matter of the 12 year old who attempted to kill his classmate with a broader perspective..deeper than this parent just analysed. The child in question is my niece…been following the trend of events since ,

the incident precisely on Wednesday 14th June 2017 at about 1.30pm. It will amaze you that the school in question still has the boy in school…no mental case assessment, he was allowed to write the very same exams he had tactfully planned on executing his classmate for so dat she doesn't take the first position again , sitting right in the same classroom! He had stolen from the lab sulphuric acid and ethanol and mixed both into the girl's water bottle for her to drink after lunch. When asked, he said he had been planning this since second term..his first plot had been to put feces gradually on a daily basis into her screwed bottle juice that she usually came to ,school with. But with God's invention, on his first day of that plot, she didn't come to school with that screw top juice..so he changed the plan.

After this incidence..upon enquiry, the girl's mother was told that he was to resume a mere one week suspension next week after exams are over on Friday which is tomorrow..she insisted that the punishment would only have reinforced the boy…as they should have started from expulsion and maybe work it down to a term's suspension after proper evaluation of d boy's mental state(if the school still thought it was necessary to